For a limited time only we are giving all customers the opportunity to book our already discounted P.R. Photo Package with twice the number of hours. We are still offering the same amazing package price of just £75, but have doubled the shoot time to a whooping 3 hours!!!
There are a limited number of spaces left available in our diary this year, they are being booked on a first come first served basis, so contact us about a booking now to avoid disappointment.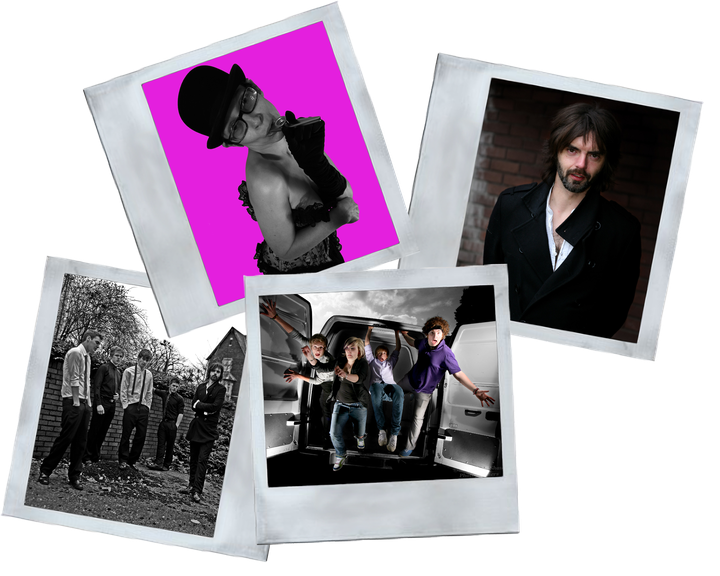 We photograph music because we are passionate about music, we love what we do, and we love what you do, and the key to a successful image is that understanding between the subject and the photographer, by working closely with you, we can deliver exactly the image you want.
We believe that everyone needs to start somewhere, and the first thing you need when you start a band page, press your first E.P. or even get a website going is some good strong P.R. images, after all, this will be the first impression many people will get of you, so we will work with you to make sure its the image you want to project.
We also know that when your just starting out you don't want to spend a fortune, so we offer a special P.R. introduction package to get you what you need to get going at a great price.
The Package includes:
3 Hour photo shoot on location.
Head shots & Group shots of the group.
Full editing and post production services.
Finished images supplied on disc.
Copy release for all finished images supplied.
Just £75
Limited dates available. Book now to avoid disappointment.
We supply all the equipment needed including lighting and can set up in a location of your choice, or we can also advise you of good locations to suit your style. All you need to do is arrive looking your best, and we will do the rest...